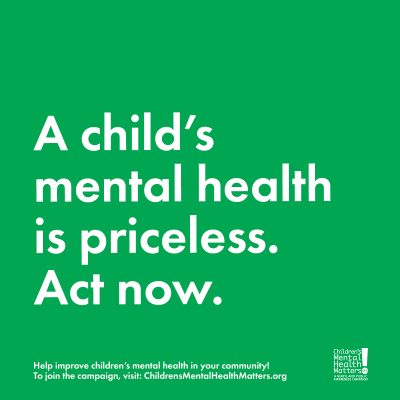 11/10
We have the opportunity to change the trajectory of children's lives across Maryland. Consider how you will join the 2022 Children's Mental Health Matters! Campaign. 
BECOME A CHAMPION 
Each year we invite school and community organizations to join the Campaign as a Champion for Children's Mental Health, focusing on participation during our annual Awareness Week. In joining, we provide them with a digital toolkit complete with ideas on how to increase awareness of the importance of children's mental health within their communities and encourage them to partner with others to promote their local efforts. Each Champion that participates is spotlighted on our website and invited to be nominated for Champion of the Year for their creative and innovative awareness efforts.  
SHARE RESOURCES 
Our Campaign resources are available for digital download or can be ordered in physical copy free of charge. These resources can be shared via email, social media, or made available physically in your schools, offices, and more.  
Access our resources and downloads 
AWARENESS WEEK – MAY 1 – 7, 2022 
Campaign Partners and Champions across the state will elevate the importance of children's mental health on a local level. Be sure to follow the Campaign on social media platforms to see the exciting activities that take place around this time. 
LEARN MORE ABOUT CAMPAIGN
Visit our Campaign website to learn more about our partners, history, and who to contact to discuss further opportunities for connection.