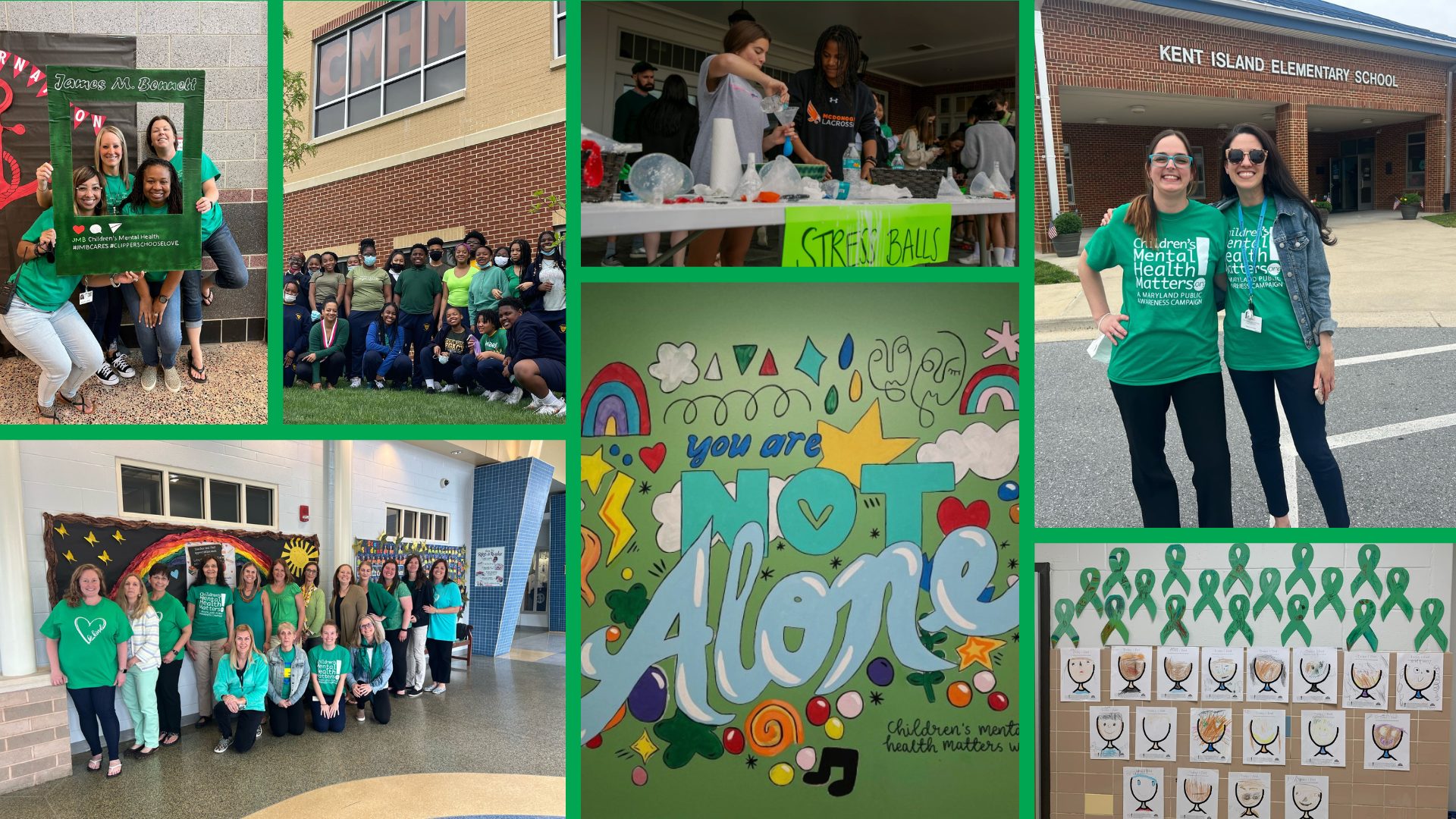 ---
Each year, hundreds of Maryland schools, nonprofits and other community agencies come together to participate in the Children's Mental Health Matters! Campaign by becoming a Champion for children's mental health. Our Champions are a vibrant network of passionate advocates who are dedicated to raising awareness, reducing stigma, and providing resources to improve children's mental health and reduce substance use for Maryland's children and families.
The focus of participation is on the annual Children's Mental Health Awareness Week, during the first full week of May. Champions have access to digital resources, media kit pieces, technical assistance from Campaign Coordinators, and a network of educators, clinicians, parents, youth, community leaders and more. Each Champion that participates is spotlighted on our website and is invited to be nominated for Champion of the Year at the end of the Spring for their creative and innovative awareness efforts. 
Many young people are struggling with their mental health and unable to get the support they need. We all have a role to play in supporting youth mental health and creating a world where young people thrive. We need every school and community organization in Maryland to become a Champion for children's mental health. Register today!
Registration for 2023 is now closed
For more information or questions about being a School or Community Champion, please contact us!