The featured artist for the 2021 Children's Mental Health Matters! poster is Nick M., a student at Katherine Thomas School in Rockville. In this video, Nick shares his views on the importance of art and how it relates to children's mental health.
2021 Poster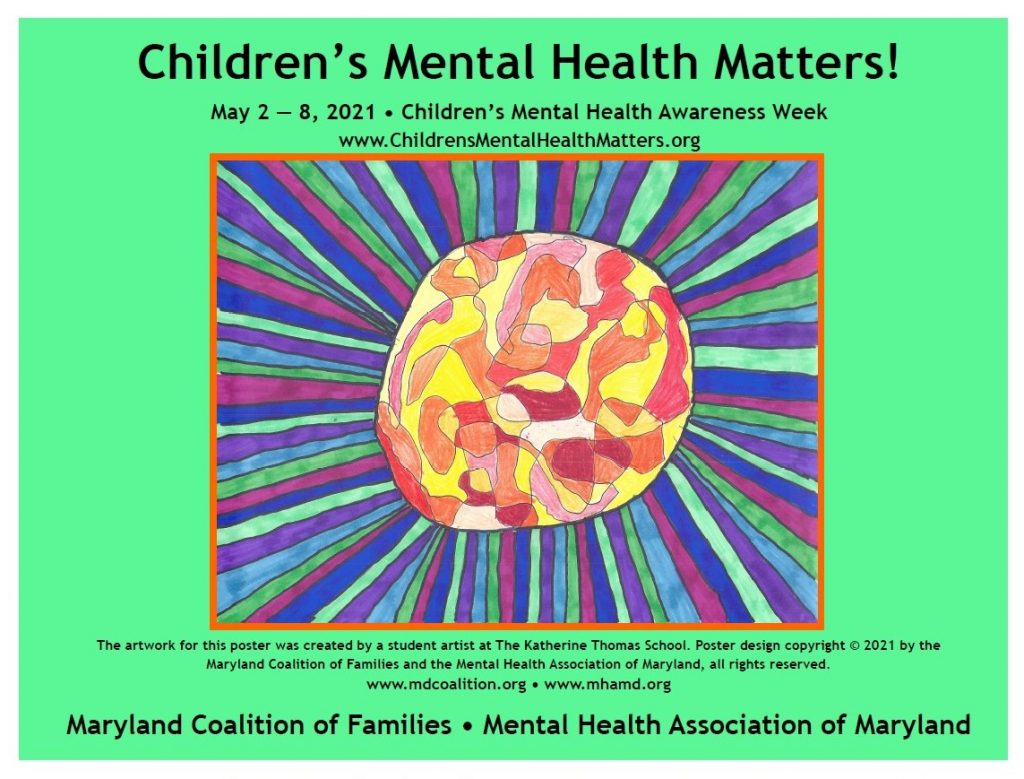 Would you like to request a poster? Please email: cmhm@mdcoalition.org
---
The Children's Mental Health Matters! Campaign collaborates with Maryland Association of Nonpublic Special Education Facilities each year to solicit artwork from nonpublic special education schools across the state. Our agencies then select a piece from those submitted to represent the Campaign for our annual Campaign poster which is displayed in schools, non-profits and other agencies across Maryland to raise awareness of the importance of children's mental health.
Please take a few moments to view the posters of the years past: