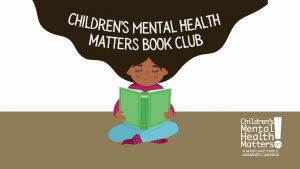 Join us for the our Children's Mental Health Matters Book Club!
We will have free virtual read-alouds for early childhood age, elementary age, and book recommendations for middle and high school students. Each book will be paired with conversation prompts. No need to register - tune in for fun time of guest readers, great books, and a focus of children's mental wellness!
Book Club Schedule:
Wednesday, February 10th
Virtual read aloud for Early Childhood and Elementary students on Facebook at 5:30pm
Videos will be posted here after the event
Conversation prompts provided for each age group to help adults, children and youth have meaningful conversations about the content presented each month
---
Early Childhood
All Kinds of Kindness by Julie Carey Nevin
View the virtual read aloud: click here
---
Elementary School
Today I Feel Silly & Other Moods That Make My Day by Jamie Lee Curtis
View the virtual read aloud: click here
Emotion Resources
---
The following books are recommendations and the Children's Mental Health Matter's Campaign does not hold responsibility for the content. Please make all considerations before reading the suggested books. There are links provided to look over book reviews and additional information. 
Middle School
Joey Pigza Swallowed the Key by Jack Gantos
They say I'm wired bad, or wired sad, but there's no doubt about it―I'm wired." Joey Pigza's got heart, he's got a mom who loves him, and he's got "dud meds," which is what he calls the Ritalin pills that are supposed to even out his wild mood swings. Sometimes Joey makes bad choices. He learns the hard way that he shouldn't stick his finger in the pencil sharpener, or swallow his house key, or run with scissors. Joey ends up bouncing around a lot - and eventually he bounces himself all the way downtown, into the district special-ed program, which could be the end of the line. As Joey knows, if he keeps making bad choices, he could just fall between the cracks for good. But he is determined not to let that happen.
---
High School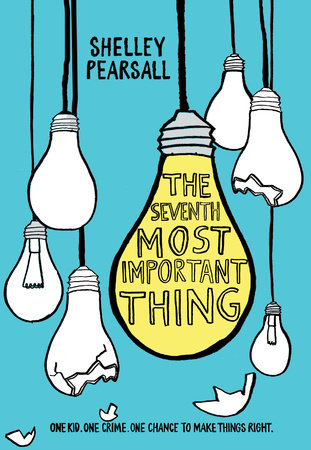 The Seventh Most Important Thing by Shelley Pearsall
In a fit of rage after his father's death, Arthur hurls a brick at the "Junk Man," a local trash picker. Instead of time in juvie, a judge gives him 120 hours of community service — with the man he hurt. Arthur is tasked with finding the Junk Man's list of the Seven Most Important Things. This highly engaging and emotional story teaches major life lessons about redemption and the power of kindness as well as shows the potential of recovery from grief.