Partner with the Campaign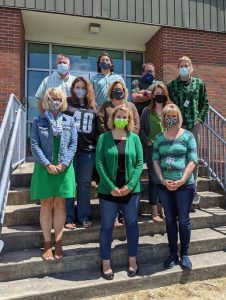 Each year, hundreds of nonprofits and other community agencies from counties across the State of Maryland come together to participate in the Children's Mental Health Matters! Campaign by becoming a Community Champion for children's mental health. Our Community Champions are a vibrant network of like-minded community leaders who are leveraging their networks to raise awareness, reduce stigma, and provide resources to improve children's mental health and reduce substance use in this time of great need.

The pandemic has upended almost every aspect of life for our students—leaving many children and adolescents struggling more than ever before. This year, we need every your organization to become a Community Champion for children's mental health.
For more information, or questions about being a Community Champion, please contact Tiffany Thomas.
Sign Up As A Community Champion
---
Meet our 2022 Community Champions below.