Recognizing the importance of mental health awareness and the expressive power of artistic pursuits, Maryland's First Lady, Mrs. Yumi Hogan, has invited children and youth to participate in a statewide art project for the last six years. 
Celebrating Through Art: The First Lady's Mental Health Awareness Youth Art Display, showcased a selection of this artwork from youth across Maryland virtually on Monday, May 3, 2021. Young artists shared about their pieces and what made them feel mentally happy, healthy or hopeful. Distinguished guests from our partnerships across the state - including our honorary chair of the Campaign, Maryland's First Lady, Mrs. Yumi Hogan, joined to offer congratulatory remarks. 
Visit back for more information about art opportunities in 2022 soon. 
---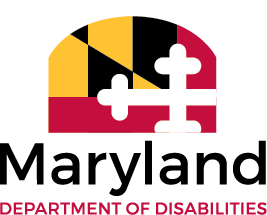 Thank you to the Maryland Department of Disabilities for their partnership with the Campaign to make this event available for youth across the state each year.