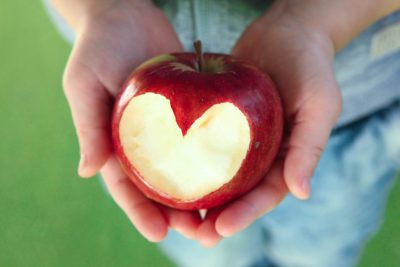 3/13
We'll be sharing locations across the state where students are able to receive meals during the school closures in response to the COVID-19 (coronavirus) pandemic. If you have additions to make to this list, please email Tiffany Thomas at tthomas@mhamd.org
---
Maryland students to receive 3 Meals Daily, with possibility of school closure extension.
They'll get breakfast, a milk, a fruits, and a vegetable and a grain. They'll get lunch and supper meals providing milk, two fruits, vegetables, a grain or a bread and a meat or meat substitute.
All of the locations for meals across the state can be found at www.mdsummermeals.org
Anne Arundel County Public School is providing free breakfast, lunch, and dinner to children, ages 2–18.
There are no income or registration requirements
Baltimore City Public Schools will operate an emergency food service program at at least eight sites from 10 a.m. to 2 p.m. beginning Monday, March 16th - Friday, March 20th. Students will be able to receive grab-and-go free breakfast and lunch meals. The sites will be announced by Sunday, March 15th. Visit www.baltimorecityschools.org/health-updates
Grab and Go meals from the BCPS Office of Food and Nutrition Services will be available Monday-Friday from March 16-27 from 11 a.m. to 1 p.m. at the following locations:
SOUTHWEST
Arbutus ES, Baltimore Highlands ES, Deer Park MS, Milbrook ES, Johnnycake ES, Lansdowne HS, New Town HS, Riverview ES, Westchester ES, Winfield ES
NORTHWEST
Featherbed Lane ES, Owings Mills ES, Scotts Branch ES, Woodlawn MS
NORTHEAST/CENTRAL
Elmwood ES, Halstead Academy, Middle River MS, Oakleigh ES, Padonia ES, Parkville HS, Pleasant Plains ES
SOUTHEAST
Battle Grove ES, Chesapeake HS, Deep Creek MS, Dundalk ES, Dundalk HS, Hawthorne ES, Logan ES, Sandy Plains ES
Stemmers Run MS, Sussex ES
Drive Through Service Available
Available to ALL children age 18 and under
No need to be enrolled at school to receive free meal
Children MUST be present
TANEYTOWN AREA
Taneytown Elementary School Parking Lot 10am-NOON
100 Kings Drive, Taneytown, MD 21787
WESTMINSTER AREA
Robert Moton Elementary School Parking Lot 10am-NOON
1413 Washington Road, Westminster, MD 21157
William Winchester Elementary School Parking Lot 10am-NOON
70 Monroe Street, Westminster, MD 21157
Bishop's Garth Park NOON-12:30pm
Dutterer Park 1:00-1:30pm
MANCEHSTER/HAMPSTEAD AREA
Immanuel Church Parking Lot 10am-NOON
3184 Church Street, Manchester, MD 21102
SYKESVILLE/ELDERSBURG AREA
South Carroll High School Parking Lot 10am-NOON
1300 W. Old Libery Road, Sykesville, MD 21784
The Howard County Public School System will provide free "Grab-N-Go" meals to anyone age 18 and under during the March school closures.
Meals will be available from 11:30 a.m.–1:30 p.m., weekdays, Tuesday, March 17 through Friday, March 27.
Participants will be given a Grab-N-Go lunch for that day, as well as a Grab-N-Go breakfast for the following day. Please note, there will be no distribution Monday, March 16.
There is no application, enrollment, or fee for this program.
School Sites:
Howard High School, 8700 Old Annapolis Road, Ellicott City
Oakland Mills Middle School, 9540 Kilimanjaro Road, Columbia
Swansfield Elementary School, 5610 Cedar Lane, Columbia
Cradlerock Elementary School/Lake Elkhorn Middle School, 6680 Cradlerock Way, Columbia
Mobile Sites:
Laurel Woods Elementary School Parking Lot, 9250 North Laurel Road, Laurel
Ducketts Lane Elementary School Parking Lot, 6501 Ducketts Lane, Elkridge
Bushy Park Elementary School Parking Lot, 14601 Carrs Mill Road, Glenwood
Monarch Mills Apartments, 7600 Monarch Mills Way, Columbia
Forest Ridge Apartments, 5890 Stevens Forest Rd, Columbia
Children Up to 18 Years Old May Come To Any of These Locations
Monday Through Friday To Receive A Nutritious Meal
No appointment is necessary. Meals will be provided in a Grab-and-Go format.
Meals will be available Monday through Friday from 11 a.m.–1 p.m.